Magnetic Capital Group is Canada's premier private mortgage investment administrator. But what is a mortgage administrator and what is the value of using one to invest in private mortgages?
Think of a mortgage administrator as a mortgage "manager". In Ontario, where Magnetic is licensed to operate, when you deal with a mortgage administrator you can rest assured you are dealing with a company that has met specific education, experience and suitability requirements set out by the provincial regulator for your protection as a consumer.
Mortgage Administrators can offer a range of services. Magnetic specializes in managing private mortgage investments secured against residential properties in Ontario for individual Canadian Investors. While all of our mortgages are secured against properties located in Ontario, you do not have to live in Ontario to invest. We offer Canadian Investors from coast to coast an all-inclusive service package so they can participate in private mortgage investing passively without losing sleep at night worrying about losing their money.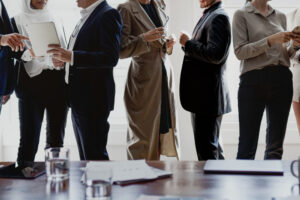 There are four primary pillars of our operation.
First, we do the work of finding the Borrowers that need our Investors' money. We market to over 10,000 licensed mortgage professionals in Ontario every week and invest a tremendous amount of time and money building relationships with Ontario's most successful brokerages. This work helps us generate a consistent flow of new applications each week. We only approve 2.4 of every 10 applications we see but we generate enough applications to ensure that even though we only approve a fraction of them, we always have opportunities for our Investors to participate in.
Second, we have developed an industry leading scoring and pricing system that evaluates each application we see across the 15 most important risk factors in private lending. The system is called RATEScore and it assigns each application a score between 0-1500 points. In order to be approved, an application must score no less than 900 points. From there, approved loans are priced according to how high they score. RATEScore gives our Investors a distinct advantage in the marketplace by identifying the highest quality Borrowers to lend to in minutes which allows us to prepare offers for Borrowers faster and compete for those loans at a higher level than our competitors.
Third, once we have an accepted offer signed back from a Borrower and all conditions of the loan have been met, we take care of all the paperwork and liaise with lawyers for both sides to formalize the loan and register our Investor's security. During the term of the loan, we collect interest payments on behalf of our Investors and monitor all aspects of the loan agreement to ensure the Borrower is meeting their obligations.
Lastly, in the unlikely event that a Borrower defaults on their loan we manage all aspects of the default process to ensure a timely remedy is put in place or that our Investors' security is enforced using the legal process that is in place to protect them.
Having a mortgage administrator like Magnetic working on your behalf will make sure you always have opportunities to participate in private mortgages that are fully vetted and properly secured. If you're looking for a way to invest in real estate without the headaches that come with being a landlord, private mortgages can produce consistent, high fixed annual returns. With Magnetic on your side, you can get those same returns without making investing your second job.
Book your FREE consultation now and get your questions answered. The only thing you have to lose is time.